Julia Roberts, Michael Keaton, Barbra Streisand, Jerome Bettis, Ben Stiller, Ermenegildo Zegna, Jack Ma (Alibaba founder), Jerry Yang (Yahoo founder), Jon Stewart, Anderson Cooper, and Andy Cohen.

"Paradise!" - Ben Stiller



Villa Lilly was featured on the Travel Channel, Jaw-Dropping Rentals, on March 24, 2012.
Launch Villa Video
Villa Lilly has been featured in numerous publications and international luxury magazines.
View More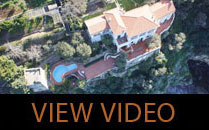 Villa Lilly's cliffside position creates a stunning and rare panorama for its guests.
Launch Villa Aerial Video
Explore Villy Lilly and see why the Travel Channel has named it one of the most exclusive villas in the world.
Launch Villa Video