Villa Lilly's A-List guests have included Julia Roberts, Michael Keaton, Barbra Streisand, Jerome Bettis, Dr. Benjamin Carson, and Ben Stiller.

"Paradise!" - Ben Stiller

"This is the most beautiful
spot on Earth." - Dr. Ben Carson

Villa Lilly was featured on the Travel Channel, Jaw-Dropping Rentals, on March 24, 2012.
Launch Villa Video
Villa Lilly has been featured in numerous publications and international luxury magazines.
View More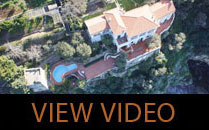 Villa Lilly's cliffside position creates a stunning and rare panorama for its guests.
Launch Villa Aerial Video
Explore Villy Lilly and see why the Travel Channel has named it one of the most exclusive villas in the world.
Launch Villa Video